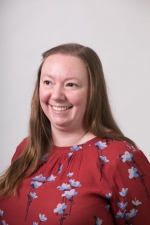 Mandy Singer is the administrative assistant for the Yale Institute for Network Science. Mandy has phenomenally varied experience, with talents as a repo-woman, cherry-picker operator, and is all-around competent. She has yet to be unable to do anything we have asked her to do.
Directions from Union Station to YINS building
All you need is to drive the State St all the way up to Grove St and then turn left and follow up until Hillhouse Ave.
Directions from the Airport to YINS
Start out going northeast on Burr St toward Fort Hale Rd. Turn left onto Fort Hale Rd. Turn right onto Townsend Ave/CT-337. Turn left onto Main Street Anx. Merge onto I-95 S. Merge onto I-91 N toward Hartford. Take the Trumbull St exit, EXIT 3. Turn slight left onto Trumbull St. Turn left onto Temple St. Take the 2nd right onto Grove St. Take the 1st right onto Hillhouse Ave. 17 Hillhouse Ave, New Haven, CT 06511-8965, 17 HILLHOUSE AVE is on the right.